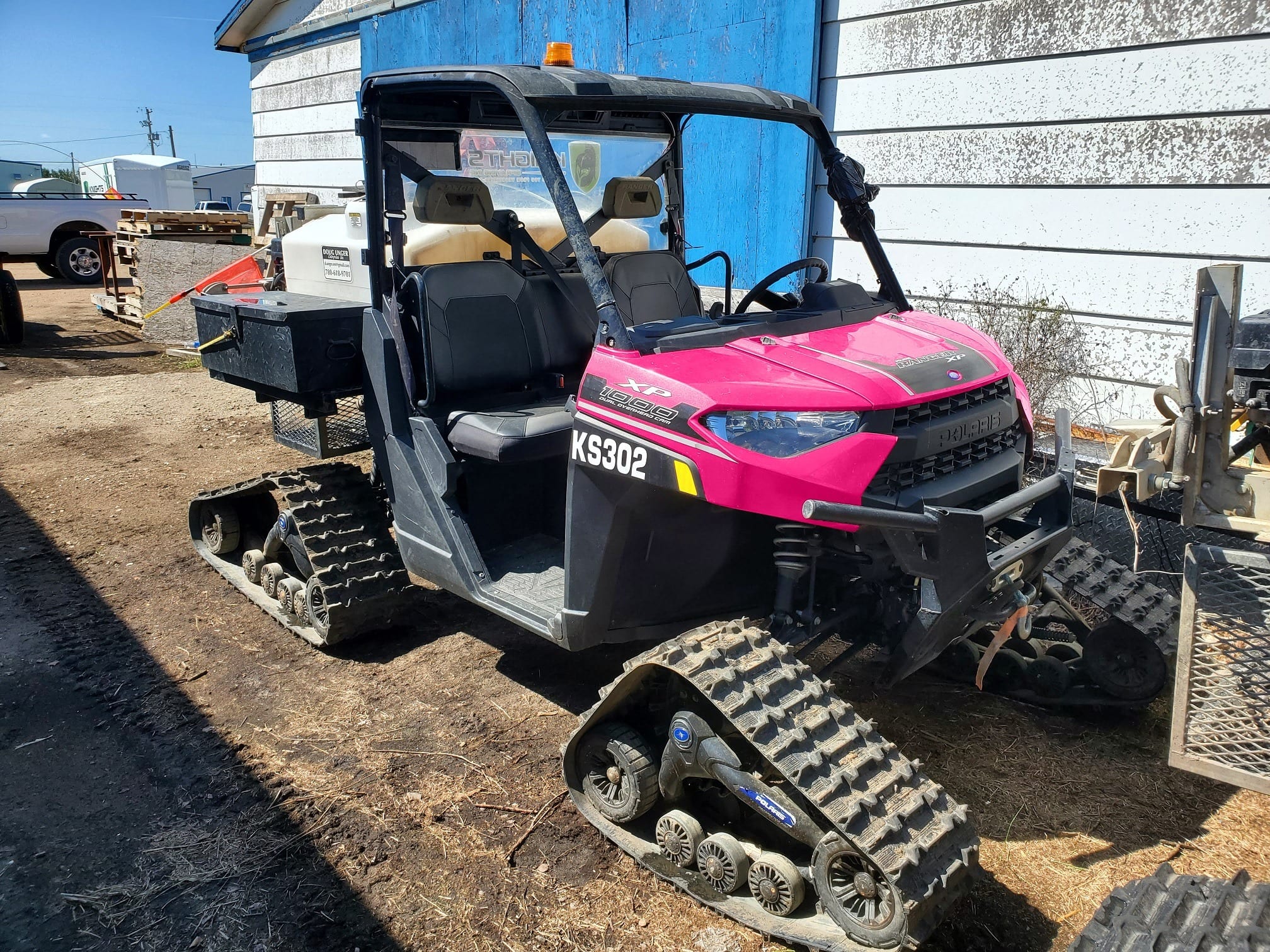 Support the Pink Ranger Campaign
"You were born owning nothing and with nothing you will pass out of this life. Be frugal and you can be generous."

— Generosity
A knight-errant is a figure of medieval chivalric romance literature. The adjective errant is used to describe how a knight-errant would wander the land in search of adventure, either in the pursuit of knightly duties or in his search for love within a court. Still, the romantic notion of the daring, pure-hearted knight errant lingers on, even today.
Among the ways Knights Spraying stays true to the ideals of chivalry and the knight-errant figure is by participating in our community and supporting causes we are passionate about. Joining the Enbridge Ride to Conquer Cancer is one way we can put our time and efforts towards a good cause.
What is Ride to Conquer Cancer?
The Ride to Conquer Cancer event series is Canada's largest peer-to-peer fundraiser. Every year, thousands of riders across Canada bring passion and perseverance to their efforts toward a cancer-free future by fundraising thousands of dollars and then riding for over 200 kilometres to help fight cancer together.
Fundraising is an ongoing effort, but the ride takes place June 12th–13th.
The Pink Ranger Campaign
Founded in 1023, the Knights Hospitaller were formed to protect poor and sick pilgrims—along with the Templars, and soon became the most formidable military order of that time.
Knights Spraying has continued the tradition of the Knights Hospitallers by joining the Ride to Conquer Cancer and starting the Pink Ranger Campaign.
What does the campaign look like?
We will be offering the use of a Pink Ranger to our customers when they hire us for their industrial spraying needs in Alberta and Saskatchewan. We chose pink knowing that it would start a conversation in the workplace about all types of cancers that affect our communities.
Our first $2500 raised by The Pink Ranger will benefit Cancer Research through the Enbridge Ride to Conquer Cancer. Once we reach our target, a portion of the proceeds will also be donated.
Did you know that nearly 1 in 2 Canadians will be diagnosed with cancer in their lifetime? This is why your contribution could make a significant impact in the lives of others. You can support the Pink Ranger Campaign and Knights Spraying's efforts by donating on our Enbridge Ride to Conquer Cancer page or by hiring the Pink Ranger for your next Industrial Spraying needs!