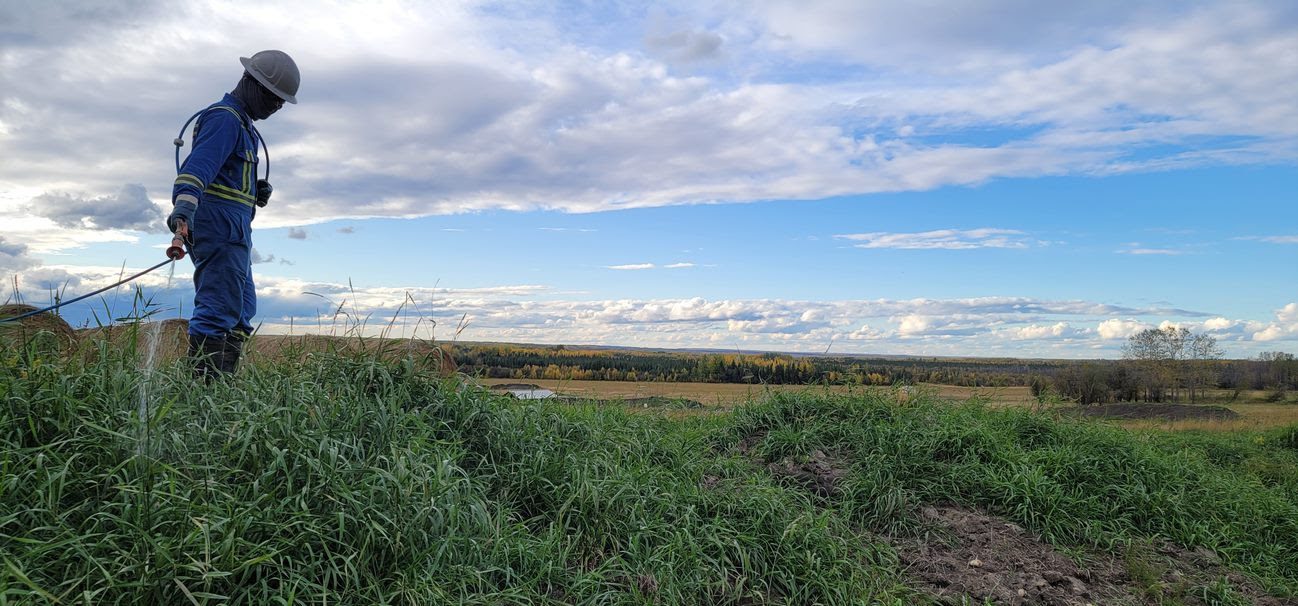 We're back with another blog from Knights Spraying! Following our discussion of vegetation management last month, we're diving back into the basics to discuss the Knights Spraying code of ethics, and where we pull them from.
Knights Spraying developed our "Rules" book based on a novel titled "Rules for a Knight" by Ethan Hawke, which focuses on an early letter written by a Knight in the 15th century. In fact, the letter was written by a real knight (Sir Thomas Lemuel Hawke of Cornwall) which Ethan Hawke discovered when he found the damaged letter in the early 1970s in the basement of the family farm.
What is it about? A knight, fearing he may not return from battle, writes a letter to his children in an attempt to leave a record of all he knows. Just like Sir Thomas Lemuel Hawk of Cornwall, Knights Spraying aims to leave a lasting impression on every summer employee who walks through our doors.
When we hire new employees, we encourage them to begin reflecting the Knight's values outlined below:
Empathy
Humility
Gratitude
Pride
Cooperation
Friendship
Forgiveness
Honesty
Courage
Grace
Patience
Justice
Generosity
Discipline
Dedication
Faith
Of course, we didn't want to use each rule that Sir Thomas Lemuel Hawkes left behind (such as the rule of Death), so Knights Spraying adapted it to fit our company and what we stand for as a business and as individuals.
Humility
"Never announce that you are a knight, simply behave as one. You are better than no one, and no one is better than you."
We are a family at Knights Spraying. You join a family when you join our company. No one is better than the other when we go into the field, and no one is above doing "grunt work." You can expect to see everyone, including management, diving in and getting dirty.
Gratitude
"The only intelligent response to the ongoing gift of life is gratitude. For all that has been, a knight says, "Thank you." For all that is to come, a knight says, "Yes!""
Every summer, when we go through new applications to join the family, we look for the characteristics of a Knight in each person. Those who display those characteristics are the ones we hire.
What does that mean?
We're looking for workers who aren't afraid to jump into the action and go wherever they are needed.
Cooperation
"Each one of us is walking our own road. We are born at specific times, in specific places, and our challenges are unique (…) We must live and work together as brothers or perish together as fools."
Cooperation is probably the most important rule of being a Knight and being a worker with Knights Spraying. They say there is no "I" in teamwork and cooperation is the only way to get the job done.
Friendship
"The quality of your life will, to a large extent, be decided by with whom you elect to spend your time."
A summer job with Knights Spraying isn't a "one-and-done" position. We treat each of our employees like family, and each employee treats each other with respect. That respect and relationship far exceed the summer months, and many of our employees go on to be friends outside of work. If we could only choose one value for our employees to take away from their time with us, it would be the friendships and memories they fostered.
There are so many more values from Rules of a Knight that we need to talk about, so don't be surprised if you see a few more rules throughout the rest of the year. And don't forget to contact Knights Spraying for any of your vegetation management questions. You can be sure to have a team of tight-knit professionals on-site when you hire us!