Knights Spraying Inc
Shielding You From Vegetation Risk
A leading provider of vegetation control services! We work with organizations in the oil and gas industry, utility companies, industrial plants, pipelines, ROWs, municipalities, commercial businesses, highway contractors, and so much more.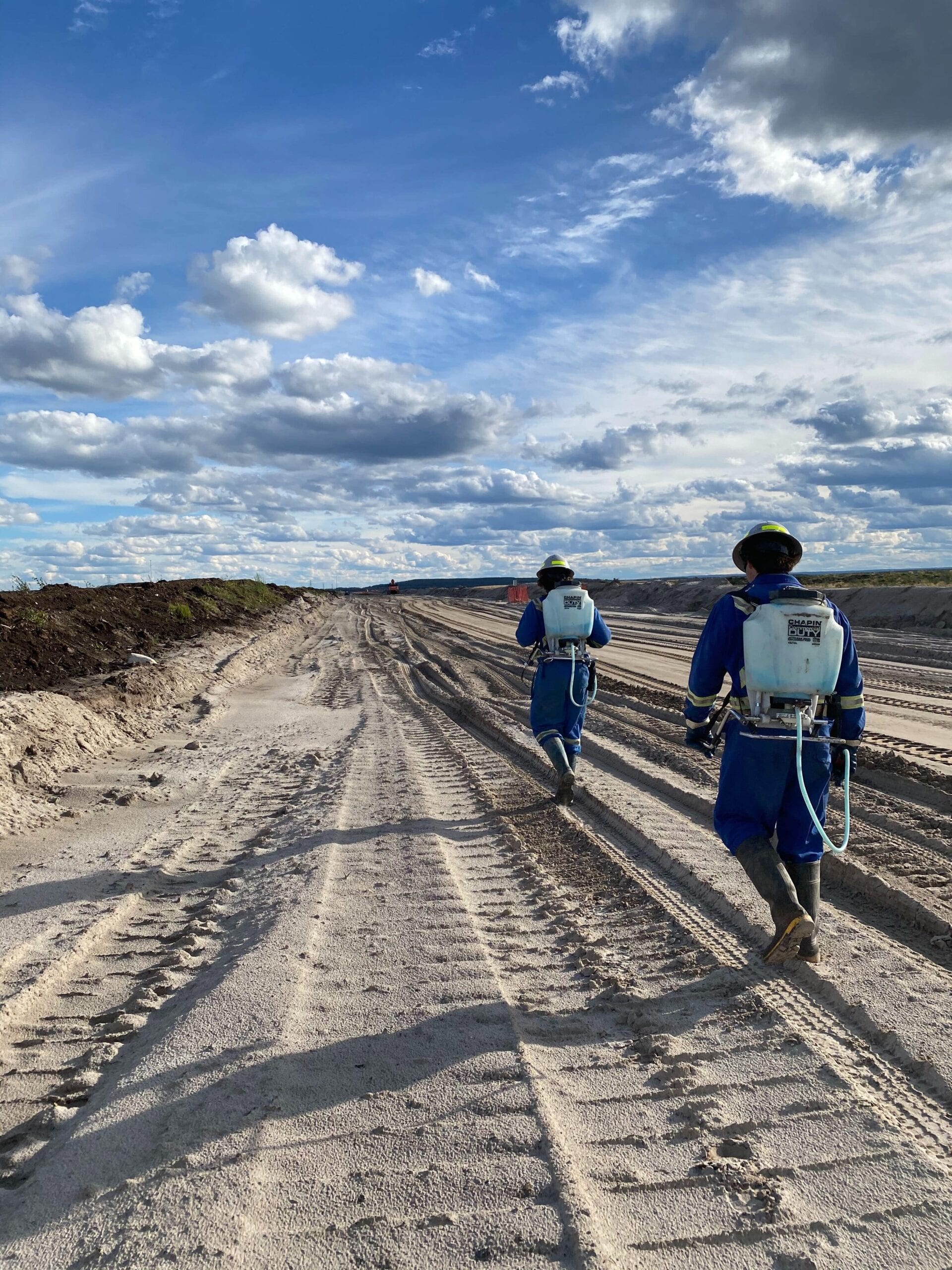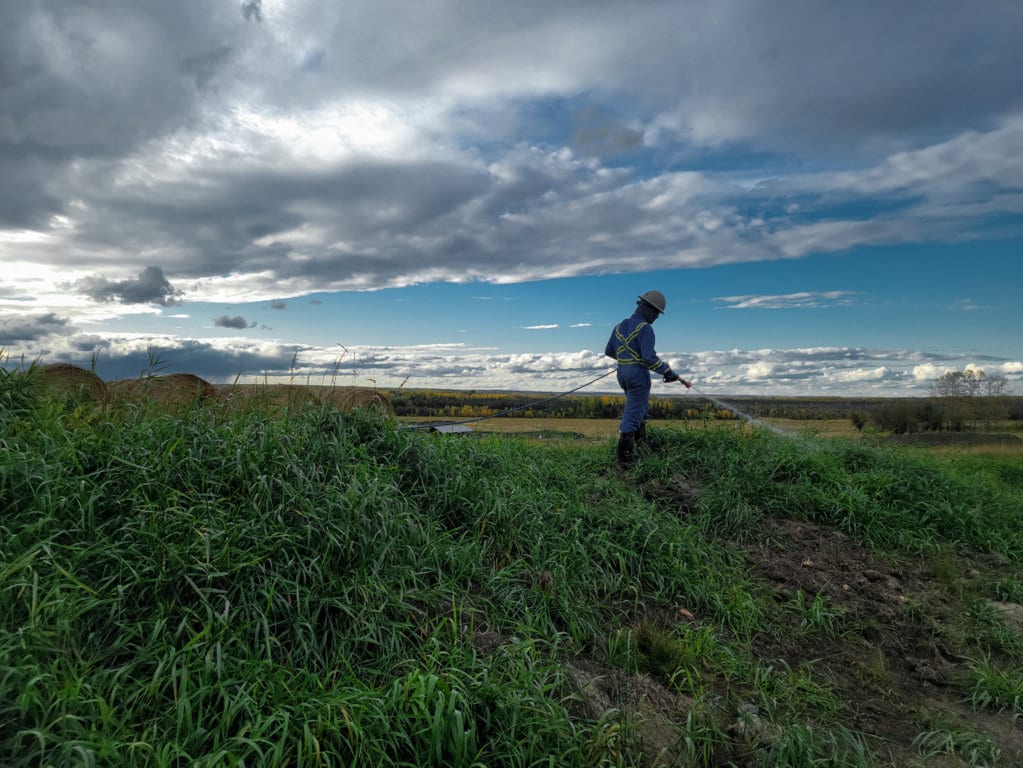 Knights Spraying Inc. (KSI) is a locally owned and operated vegetation management company owned by the Knights of the Green Space in Vermillion, Alberta.
KSI was founded by owner and President, Brandon Tupper, in 2015. Brandon has been in the vegetation control business since 2004 and has been an active member of the Professional Vegetation Managers Association and President for 6 years. Brandon has championed many initiatives for the industry and is always ready to contribute to the industry and his community.
KSI shields customers from the risks associated with vegetation growing along the perimeters of infrastructure. As part of upholding the Knights Code of Honour, KSI performs key risk assessments for customers to identify opportunities to control vegetation through assorted options and decreased risk exposure. KSI balances risk with tight financial requirements which require quick reporting and expense tracking to ensure your money is always spent correctly.
Our Services
Why Vegetation Control Is Important
Vegetation Management
Invest in an effective vegetation management program that uses targeted chemical, cultural, and mechanical methods while preserving the health of your natural areas.
Risk Assessments
Achieve superior results and let us provide you with cost-effective, sustainable solutions to your problem.
Spraying & Control
Remove invasive weeds and regulated species from ROWs, industrial properties, and roadsides to bolster productivity and reduce economic losses.
Brush Control
Make sure that problem vegetation around plants, shrubs, and the grass is protected and invest in brush spraying for optimal ROW management along roadsides, pipelines, and electrical utility corridors.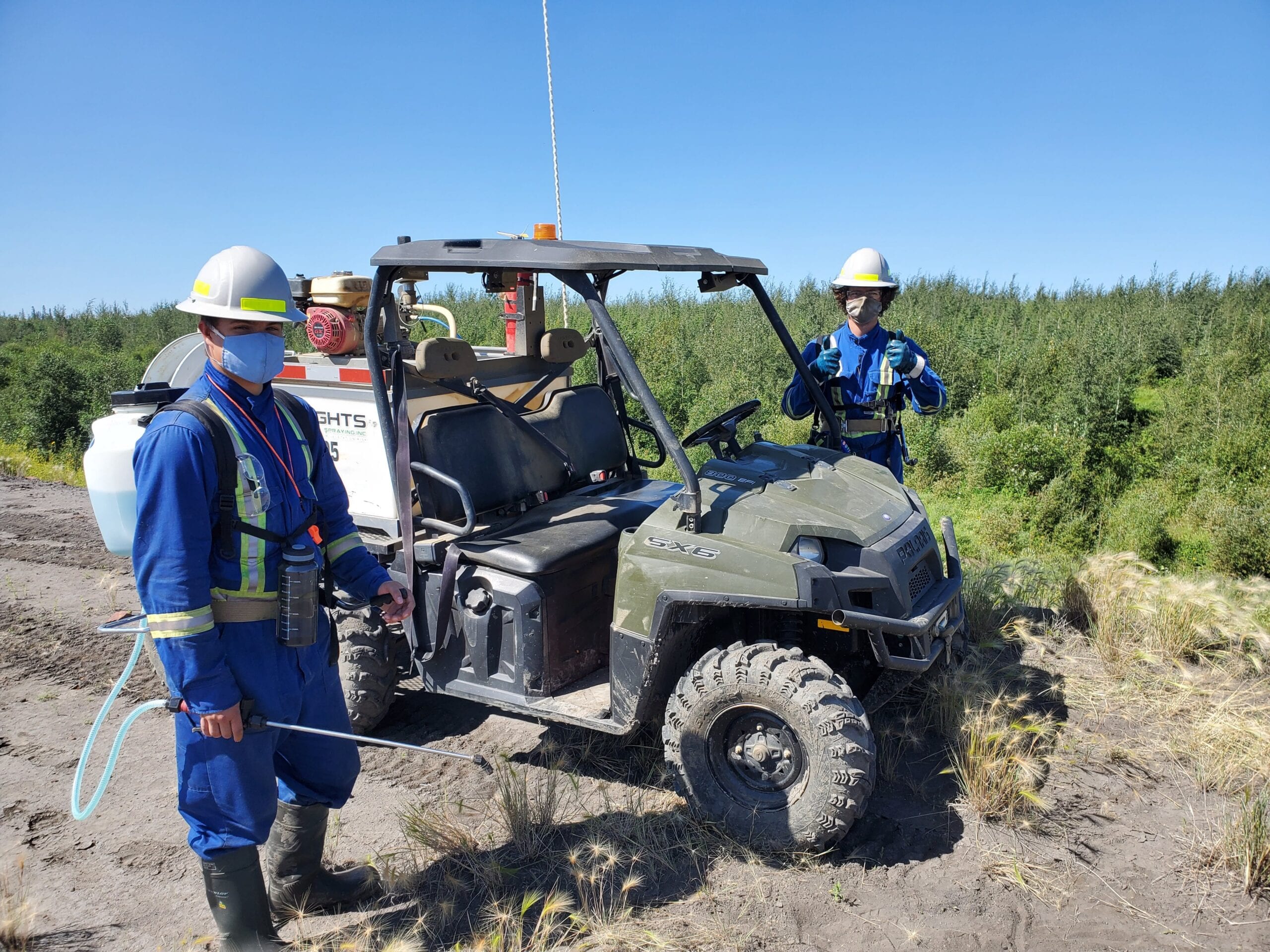 Order of Knights
How The Knights Can Help You…
We employ only the finest weapons to eliminate hazards from your property to ensure a battle is never lost when KSI battles for your loyalty. Our fleet consists of F-550 trucks with spray equipment which guarantees your job is done to perfection every time. Combined with our UTV sprayers with backpack sprayers, no battle is too big for our Knights to overcome.
Your Kingdom is important to you, and so are your daily expenses. KSI Knights ensure that you receive daily expense reports so you can keep track of costs and overruns. At the end of the season, you will receive a bound copy outlining the details of your vegetation program, and a digital version to ensure a quick look-up of critical information.
Don't Just Take Our Word For It
Read What the Nobles Have To Say
Professional, prompt and knowledgeable. Brandon and his crew sprayed our walking/biking trails. They identified the various type of weed growth to ensure the proper treatment was applied and followed up with us to ensure we were happy with the results. Friendly, great company to work with. I highly recommend this business. They truly do care about providing quality service.
Michelle W
Great customer service. Contacted me immediately when I first left a message. Came when they said they were coming, reasonably priced and personable crew on site. Would definitely recommend to friends.
Donna H
Great, efficient job by a couple employees for Horse Club. Brandon was super to deal with! Will definitely use them next year for our weed spraying needs.
Paul S
Always enjoy these guys. Super friendly, happy, helpful and quick. They save me every year from those creepy crawlers.
Bree A
We have used knights spraying for 3 years in row and they have always been awesome! Super friendly and very prompt service!
Shae D