Looking for a Summer Job?
Work for the Knights
Get PAID to protect agricultural and native ecosystems from noxious weeds.
$18 – $35/HR
Vegetation Management Technician (VMT) | Crew Leads | Office Assistant | Division Manager
Now Hiring in Vermillion, Alberta
Work outdoors all summer with KSI!
Knights Spraying is actively seeking vegetation management technicians to work throughout Western Canada as part of a team managed by an experienced crew lead. They drive large F350 or F550 trucks equipped with a large tank and sprayer set up (Honda engine, valves, and spray gun).
VMT's should be skilled map readers and can navigate the Western Canada township system (training on-site) to locations requiring treatment. Upon arriving at the desired locations, our applicators will apply an herbicide as directed.
The typical day includes the creation of field-level hazard assessments, driver logs, equipment inspections, and detailed Vegetation Management Reports digitally created for all clients. Applicators are expected to use various techniques to manage vegetation including—but not limited to—handpicking, weed trimming, and the use of chainsaws.
We welcome out-of-town applicants.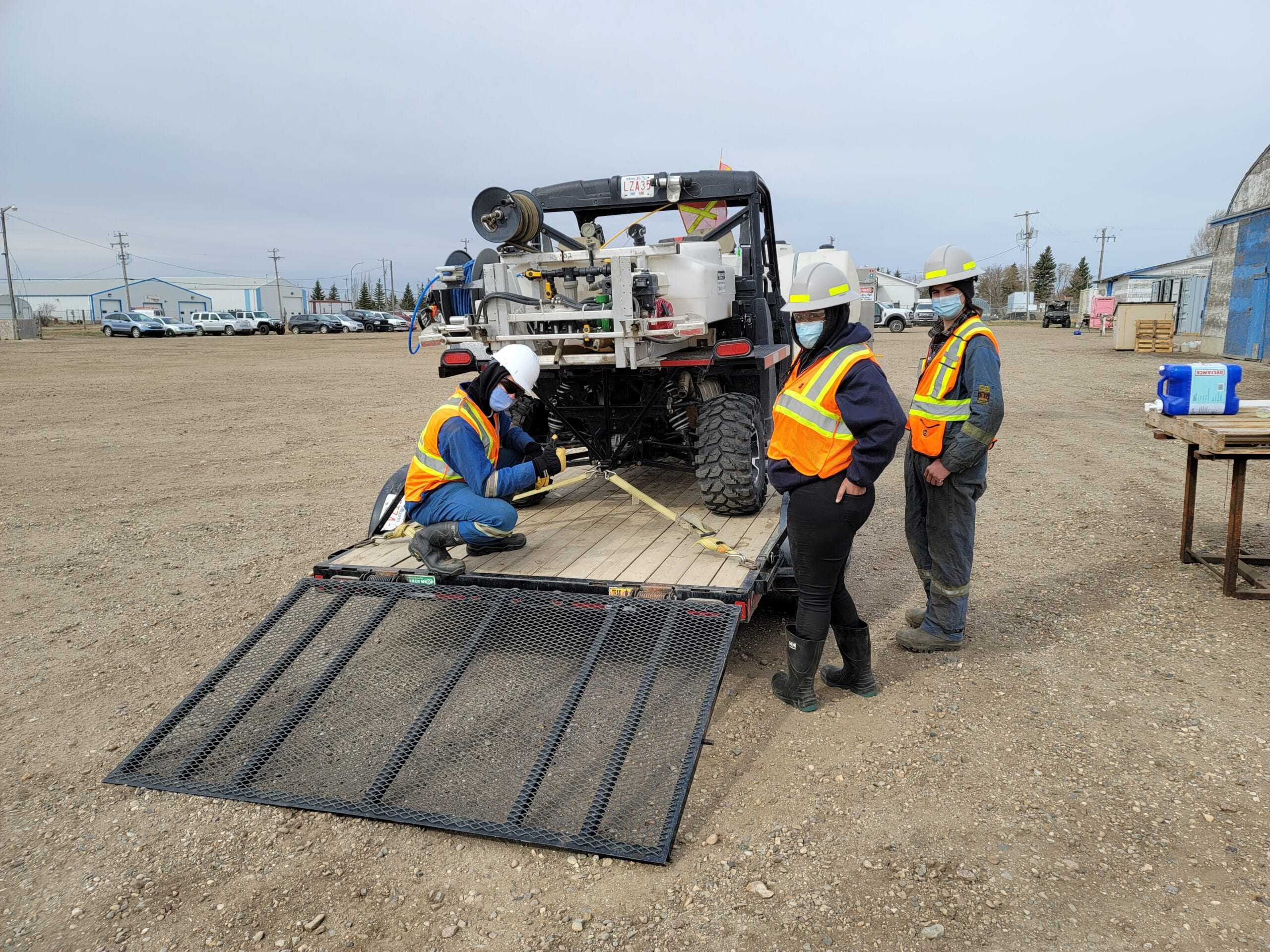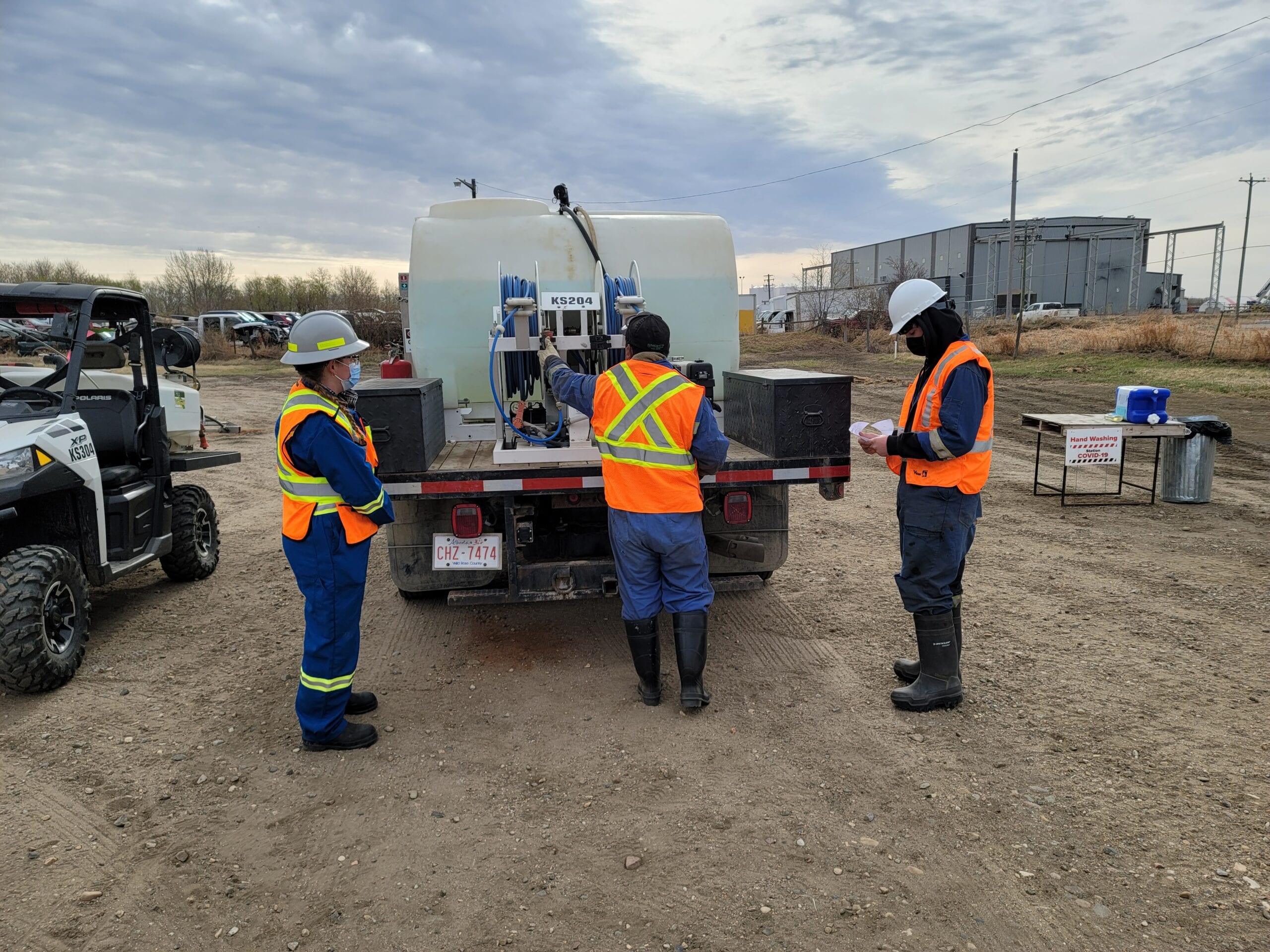 Qualifications
All Knights for the position of Pesticide Applicator must complete an in-house training program administered by Knights Spraying, and taught by a certified instructor from the Pesticide Authorized Assistant Course. Knights must pass the theory and practical components to receive the designation. A background in agriculture/environment is considered an asset.
All applicants must be able to work on the road for extended periods, possess a valid Class 5 driver's license, and have significant "windshield time" with larger trucks.
Conditions of Employment
All Knights must come with tickets that are valid through the summer employment term including a First Aid (CPR A) certificate and H2S ticket.
A general Safety Orientation, TDG, WHMIS, Bear Awareness, etc. will be required but paid for by the employer.
All Knights must have the proper armor, including their own CSA steel-toe rubber boots, and FR coveralls.
Knights must pass a drug and alcohol test, and provide a driver's abstract.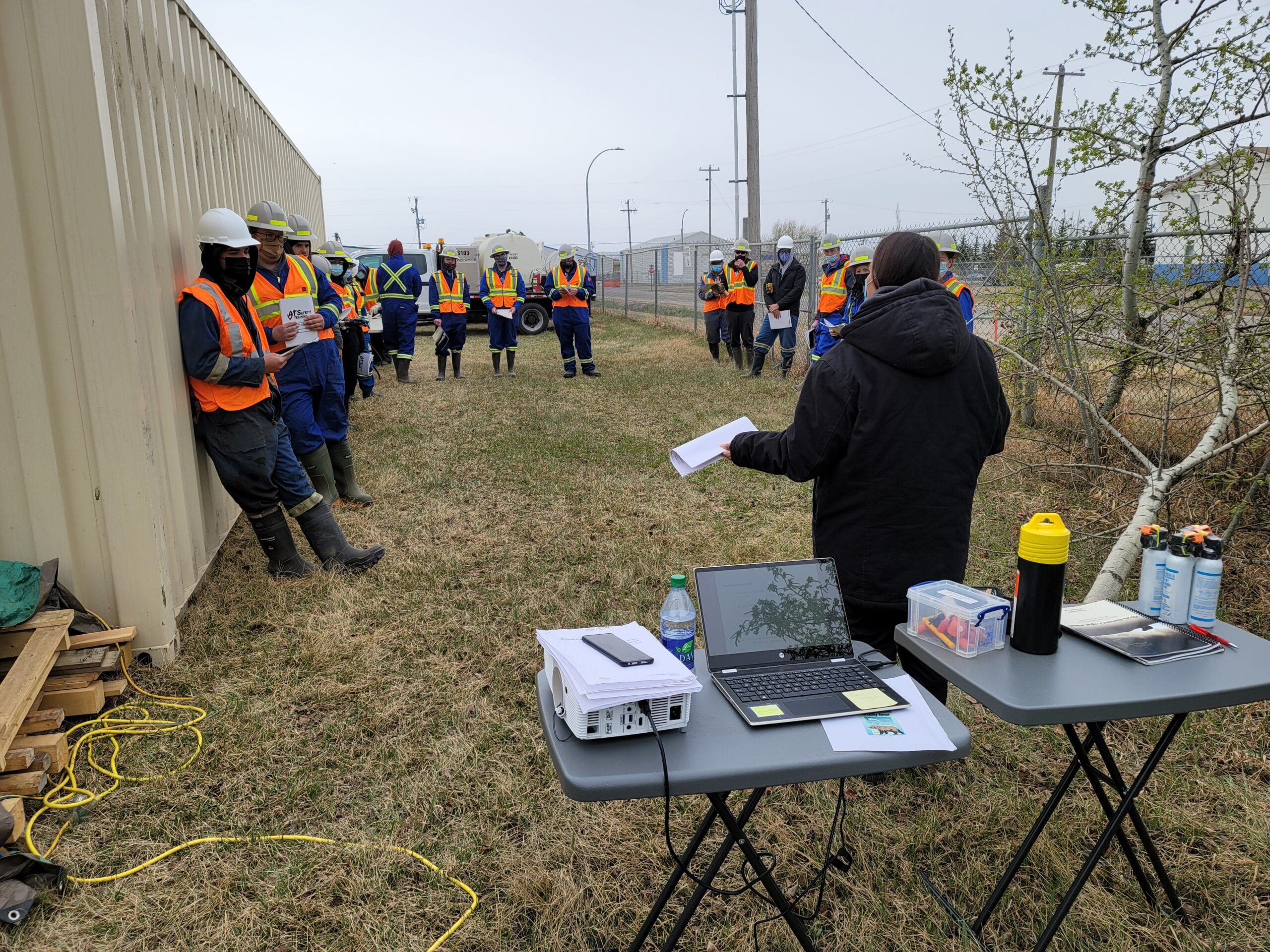 Knights and Squires
KSI is dedicated to teaching the values and honours of Knights and developed the Knights and Squires as a mentorship and leadership program. Our knights are committed to training, teaching, coaching, and mentoring our squires in a safe environment to develop their leadership skills.
By mixing experienced staff with young workers, KSI teaches HSE processes and systems, ensuring the Squires finish summer with the necessary digital communication skills to prepare them for future employment.