Knights Spraying »
What Makes Us Different
Knights Spraying Inc. upholds the values of Knights and follows the code of ethics that Ethan Hawke laid out in his book, "Rules for a Knight."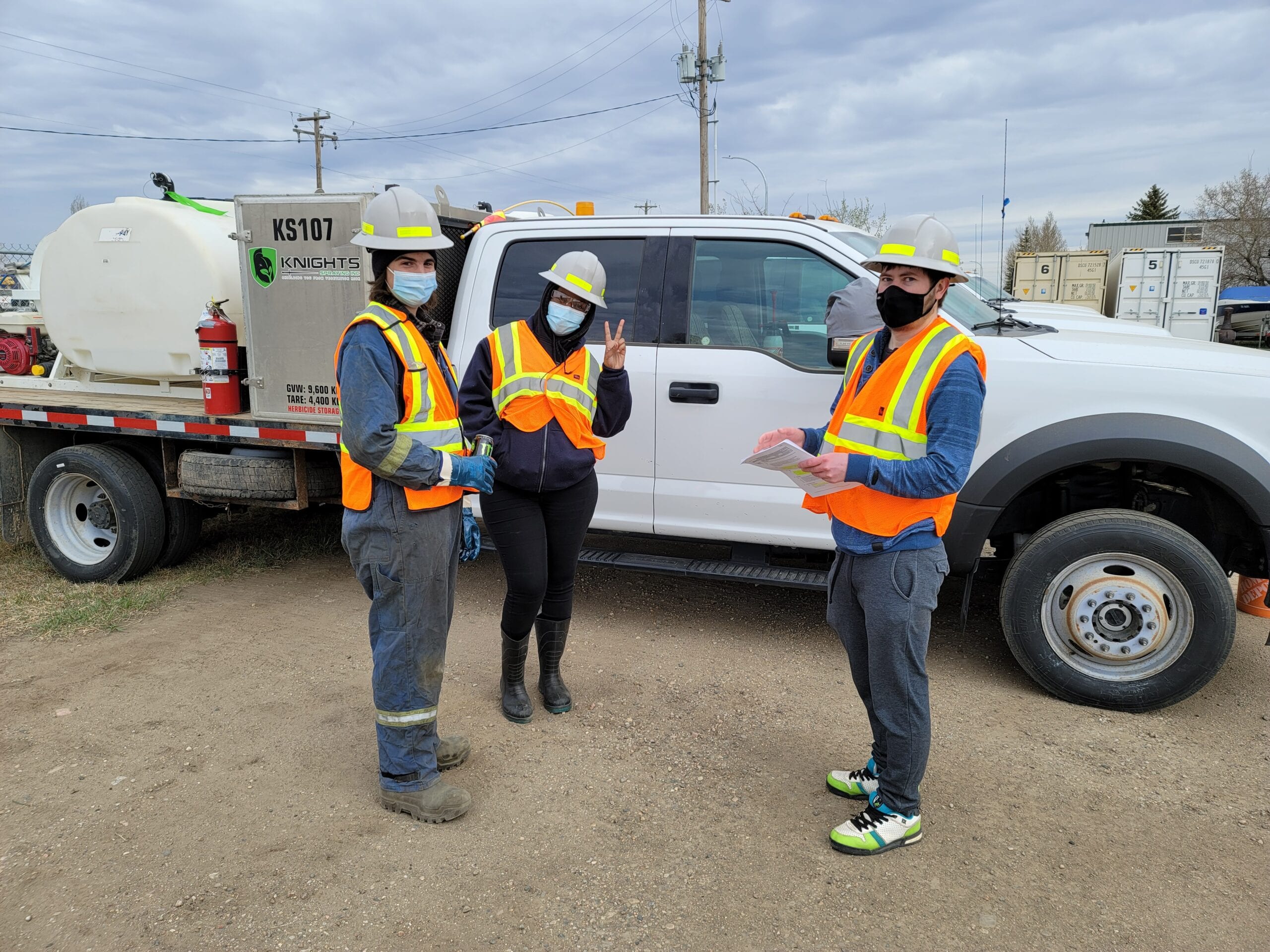 Our Achievements
Rookie Business of the Year 2017
Awarded by the High Society
Every year the Vermillion & District Chamber of Commerce hosts a small business awards event, and in 2017 Knights Spraying Inc. had the pleasure of being awarded the Rookie Business of the Year.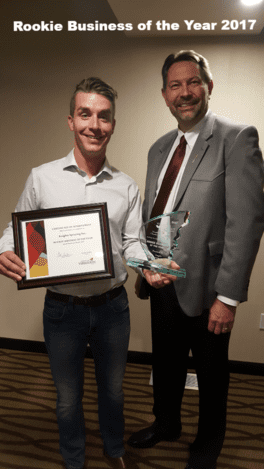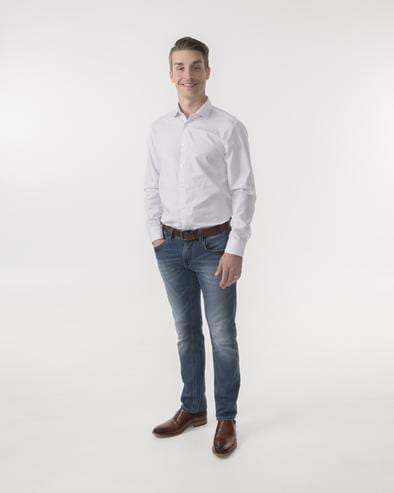 Brandon Tupper
Owner and President of Knights Spraying Inc.
Has been in the vegetation control business since 2004. An active member of the Professional Vegetation Managers Association and President for 5 years. He has championed many initiatives for the industry and looks forward to contributing more to the industry and our community overall.
Our Vision
The creation of an organization to provide best-in-class vegetation management services in a regional area. By utilizing this framework and structure, the companies will be able to expand and acquire more companies to be known as the Knight of the Green Space.
Values
Courage
Speech
Love
Pride
Cooperation
Friendship
Forgiveness
Honesty
Grace
Patience
Justice
Generosity
Faith
Safety & Training
COR Certification
Professional Vegetation Management Association (PVMA)
Transportation of Dangerous Goods and WHMIS
ISNetworld and ComplyWorks
Alberta Invasive Species Council member
AB/BC/SK/MB Certified Pesticide Applicators License
BBB A+ Accredited Business
Integrated Vegetation Management Association of Manitoba and Saskatchewan.
Bear Awareness and Avoidance Testing Level 2
H2S and First Aid CPR C
Quantitative Half Mask Fit
Common Safety Orientation (CSO)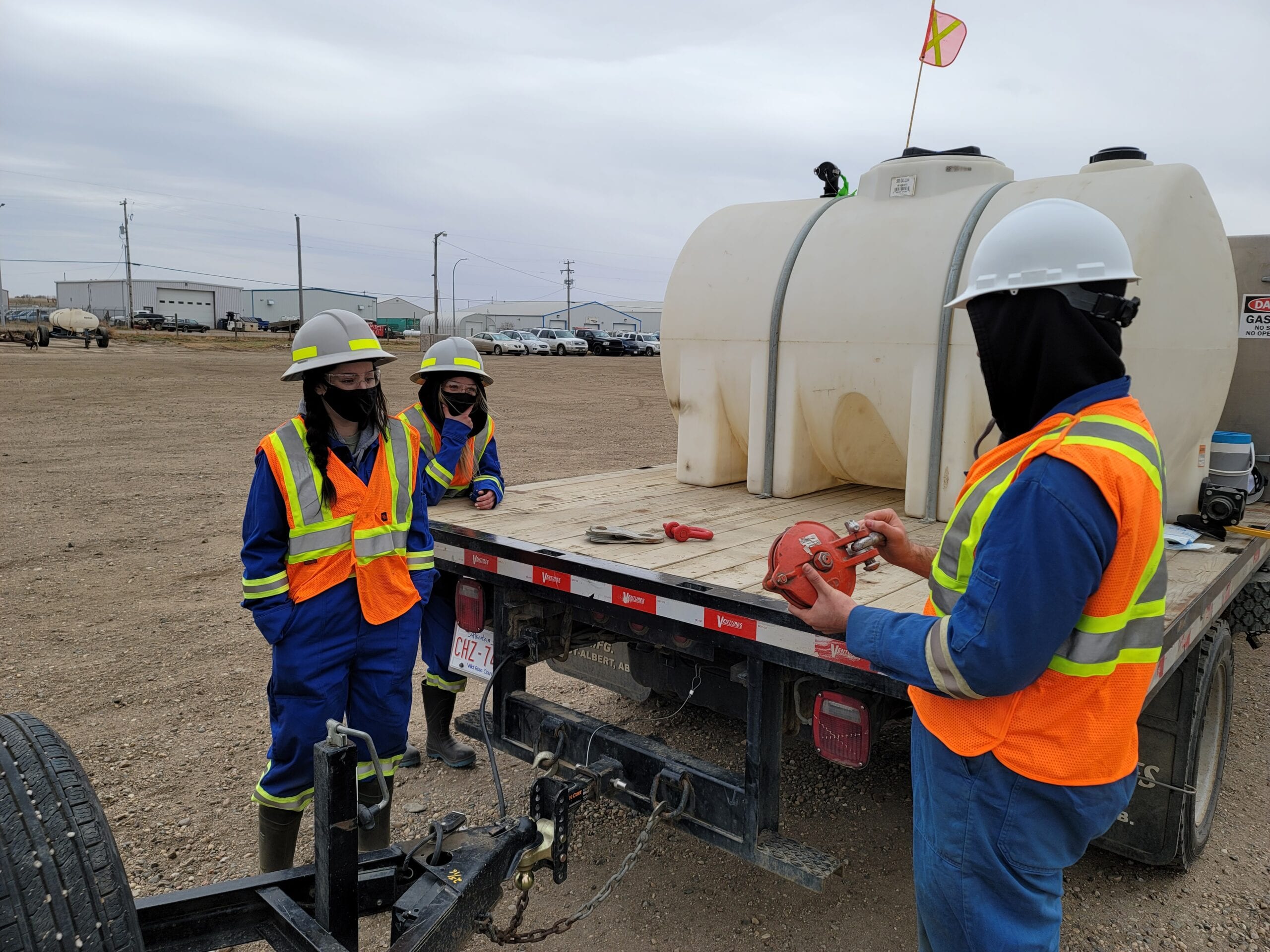 The Knights Logo
Our logo is our culture—and a reminder of our value system. Look closely, or you'll miss the illusion.
Ephesians 6:10–18

Broadleaf
A stem growing into two eye openings—a broadleaf is the most common type of weed we fight.
Grass
Blades of grass to show the two types of plants we control with herbicides.
Shield
An outline of the 'Tupper' family crest ties our family crest to our logo.
Sword
"Sharp focus on customer service"
"Pointed Direction"
Traditional Knighthood
Becomes an inverted cross.
The Pink Ranger Campaign
We have joined the Enbridge Ride to Conquer Cancer to support the nearly 1 in 2 Canadians who will be diagnosed with cancer in their lifetime. Our team is supporting this campaign by offering our customers the use of a Pink Ranger while using our services. The first $2500 earned by the Pink Ranger will be used to donate to Cancer Research via Enbridge Ride to Conquer Cancer. After the goal is raised, a portion of the proceeds will be donated.
Please donate to my personal fundraising goal or consider joining the Enbridge Ride to Conquer Cancer and riding virtually to support this important cause.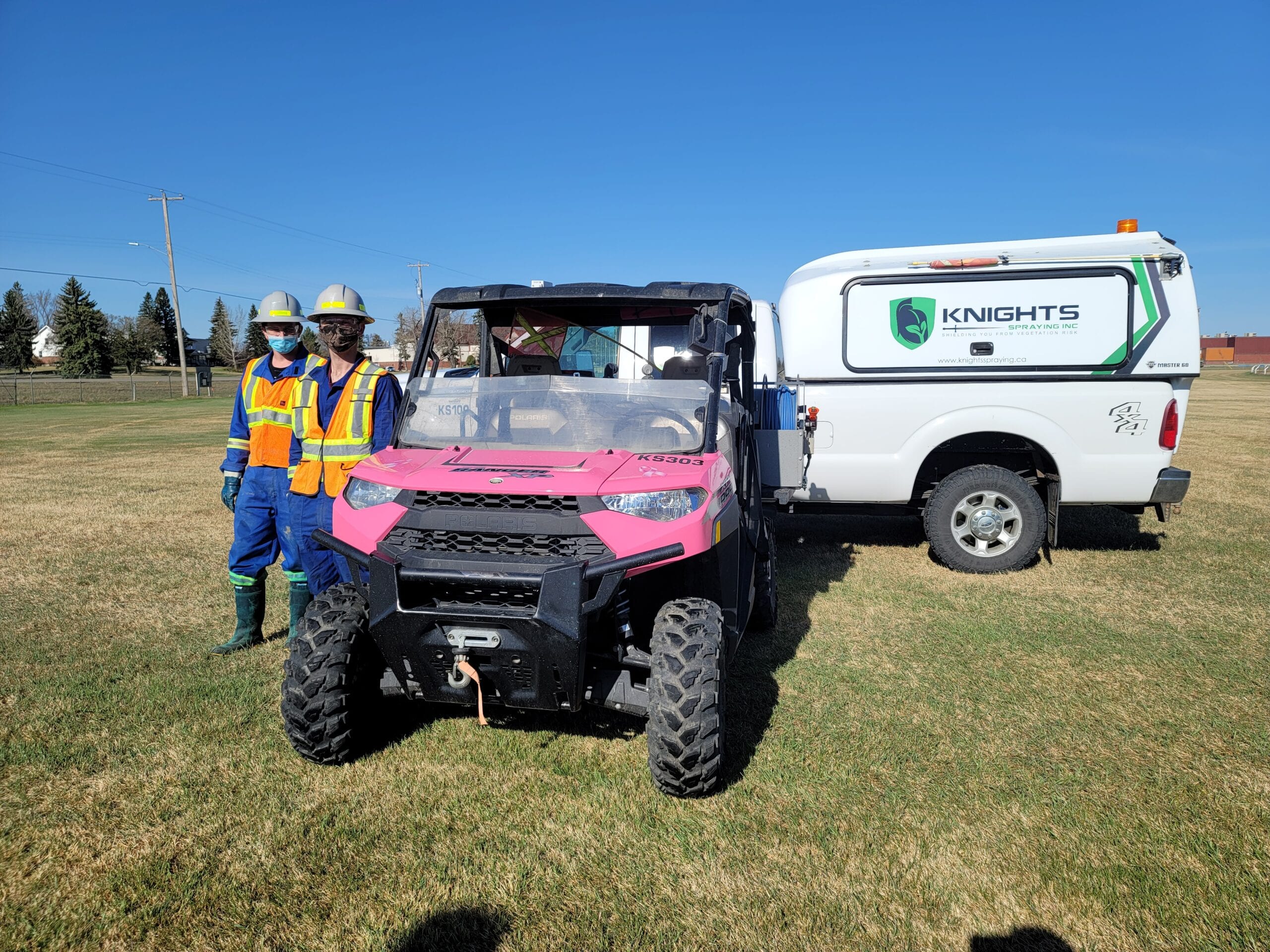 2016–Present Lakeland Robotics Club
2016–Present Lea Park Rodeo Sponsor
2012–Present Professional Vegetation Manager Association Volunteer
2017 Professional Vegetation Manager Association Bronze Sponsor
2016–Present Vermillion Lunch Society Volunteer and Donations
2016 Manville Centennial Public Library — Logo Contest Winner
2017 Small Business Institute 2nd Place Winner PVMA
2017 Elk Point Oilmen's Bonspiel 2nd Place Winner
2017, 2018 Goodlife Institute Amazing Race 2nd and 1st Place Winner
2016–present Goodlife Institute Sponsor