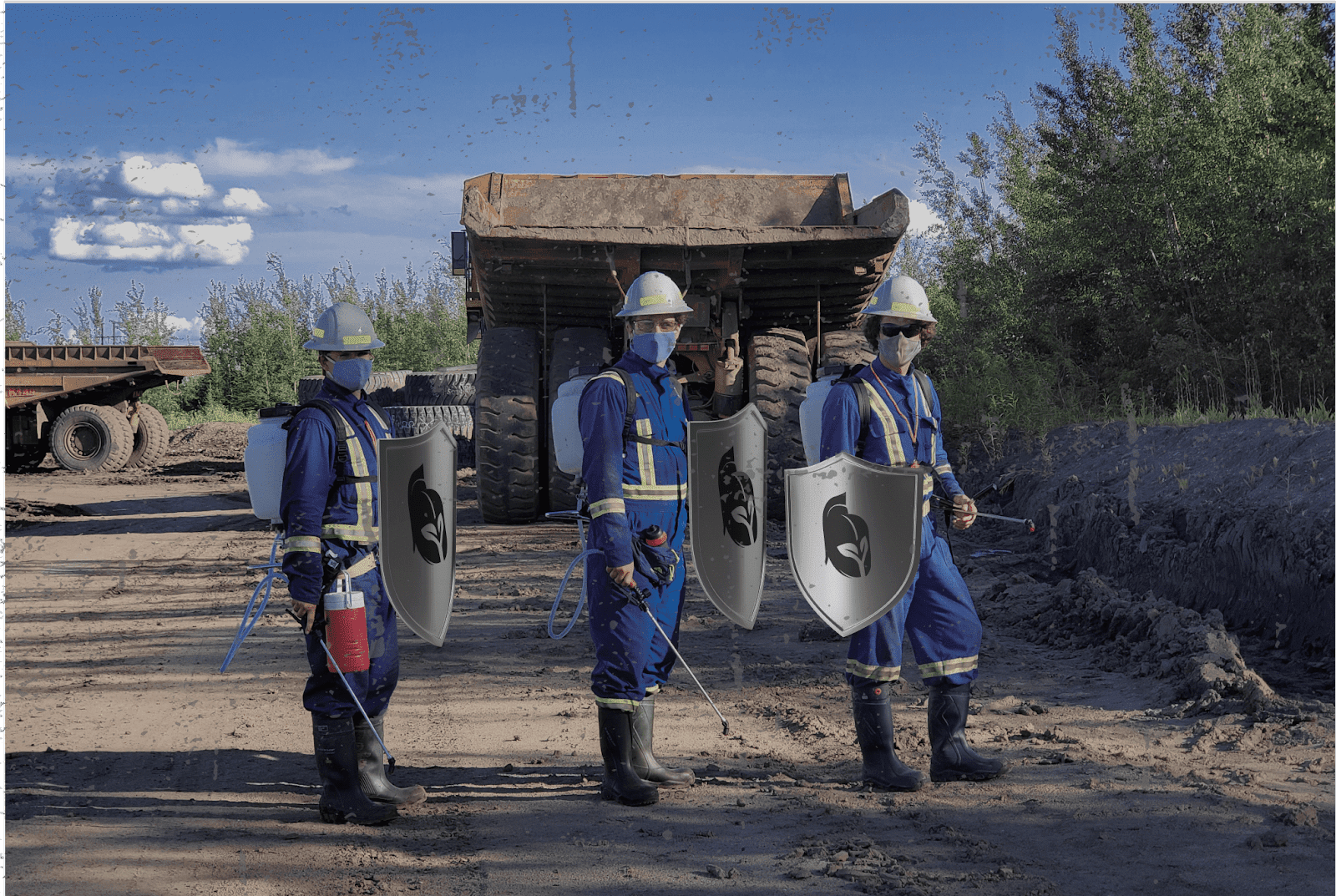 Continuing from last month's blog on the Knights Spraying logo, we're going to focus on our slogan. If you've heard of us, or have been on our website, you know that we enjoy knight culture and strive to incorporate it into our daily work lives and company values. That's why we want to protect our clients from vegetation risk.
The Safety of Your Pipeline Matters
Professional pipeline spraying services are an important task to take care of. Here at Knights Spraying Inc. (KSI), we have been taking care of this and other related vegetation management tasks since 2004.
The right of way for a pipeline needs to be free of obstructions such as trees and vegetation for several reasons. One reason is the safety of the public. However, it is also about ensuring that energy delivery remains uninterrupted. The maintenance of this infrastructure is also crucial as it is an important indication of underground facilities to third parties who may use this for nearby construction. KSI takes this job seriously. Our goal is not just to ensure 100% customer satisfaction, but also to make sure things like utility service and public safety are a priority.
With our pressure spray equipment, Knights Spraying offers a safe, responsible approach to pipeline vegetation management efforts across Alberta.
Pipeline Spraying
The spraying of pipelines to ensure they are performing as they should is a task that benefits not only individual construction projects but also entire local communities. It is also a required step for projects that may need regular inspections. To ensure that you have a clear pipeline and pass any pending inspections, it is time to give KSI a call.
Here are a few more examples of how KSI can "Shield You From Vegetation Risk":
Keep noxious weeds from spreading
Increase stakeholder relationships
Improve visibility at intersections
Reduce the risk of wildfire damage to your property
Enhance public green spaces by improving aesthetics and safety
Prevent slips, trips, and falls at work
Keep wildlife from foraging or nesting in unwanted areas.
Enhance biodiversity along right-of-ways
Knights Spraying is the leading expert in vegetation management including pipeline spraying in Alberta. Don't trust anyone but the best when it comes to taking care of the details of your project. Let our team of experts take care of it the right way, the first time around, every time. KSI: Shielding You From Vegetation Risk.